| | |
| --- | --- |
| | What You Need to Know About Mac Desktops |
What set the distinction of Mac desktops were the reasons why they became the top choices of business and creative professionals: exceptional performance, unique style, and user-friendly applications. But before choosing your Mac desktop, it is necessary to know which of the choices best fit your lifestyle and professional needs.
The diversity of the Mac desktop line has offered many options to enjoy the Mac experience. The current Mac desktop collection features three distinct yet equally remarkable machines you can choose from: the
Mac mini
, the
iMac
, and the
Mac Pro
. Get to know more of these items and find out which of the three desktops suit your needs the most for your enjoyment.
Speed and Power:
How Fast Do They Run?
In desktops, performance is measured by the speed of the processor and the size of the memory. Mac desktops come with different configurations to cater to a wide range of advanced users and beginners with varying performance requirements.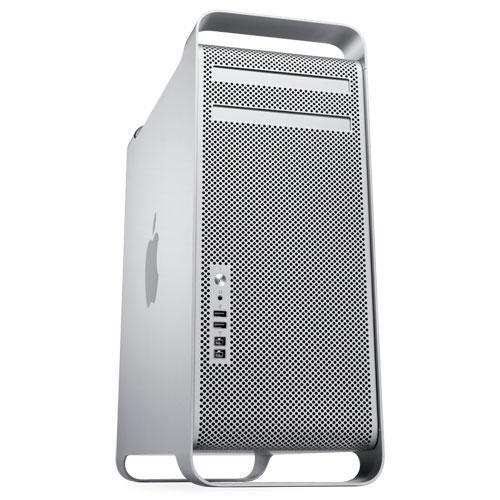 The new
Mac Pro
is the fastest, most powerful Mac ever, powered by either Intel Xeon Nehalem or Westmere processor, or even both. The Intel Xeon processor comes with a single-processor, quad–core configuration at speeds up to 3.2GHz; while the Westmere series is available in both quad–core and 6–core versions. And since
Mac Pro
can operate with the two processors, you can have a 6–core Mac Pro at 3.33GHz, an 8–core system at 2.4GHz, or, to max out your performance, a 12–core system at up to 2.93GHz.
If your tasks are less demanding, the
iMac
offers quad-core Intel i7 processors with up to 2.93GHz and supports up to 8GB of RAM; while the
Mac mini
has Intel Core 2 Duo processors with speed that reaches up to 2.66GHz and supports up to 8GB of RAM.
Multimedia Experience:
How Enjoyable Are Macs?
Your digital life will go beyond the usual with Mac desktops, as they use the latest wireless technology complemented by cutting-edge graphics and simple-to-use applications.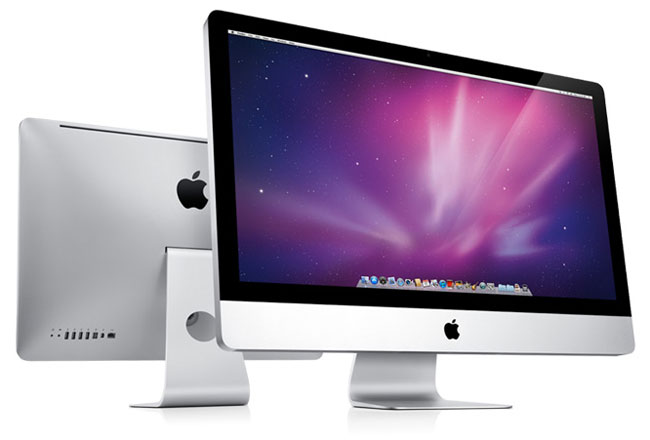 For instance, the
Mac Pro
redefines graphics capabilities through the ATI Radeon HD 5770 with 1 GB GDDR5 SDRAM memory, giving you brand new audio and visual experiences. And since the
iMac
adopted the all-in-one design concept, it has combined a display screen in 21.5–inch and 27–inch glossy widescreen models with a webcam, a microphone, and speakers, making it the most complete multimedia package among the three desktops.
But if you wish to enhance your multimedia experience by integrating a Mac desktop with home entertainment devices, the
Mac mini
is the best pick because of its tiny footprint and DVI/VGA output.
Data Access and Storage:
How Reliable Are Mac Desktops?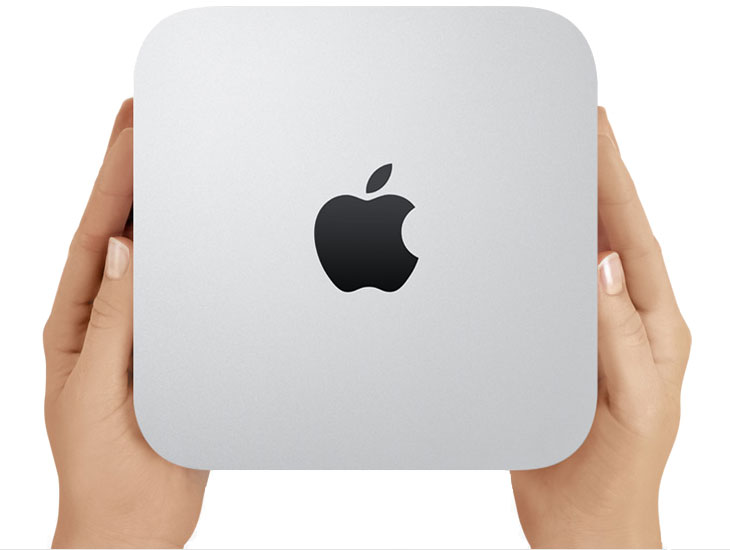 All Mac desktops are equipped with two types of drives that serve distinct purposes: a hard drive for storing data and an optical drive for accessing and burning data on CDs and DVDs. Also, its Superdrive feature with double-layer support enables all three desktops to read and burn CDs and DVDs.
The
Mac mini
comes with ample storage of up to 500GB while the
iMac
and the
Mac Pro
offer terabyte capacities at 7200-rpm. Additionally, the
Mac Pro
is assembled with an open optical drive bay to accommodate an extra Superdrive.
Size and Design:
Can Mac Desktops Complement Your Style?
Apple has always blazed the design trail – never settling for the banal and constantly pushing the envelope of form and style. But it is not all about aesthetics; each element of design enhances the computer's utility inside and out.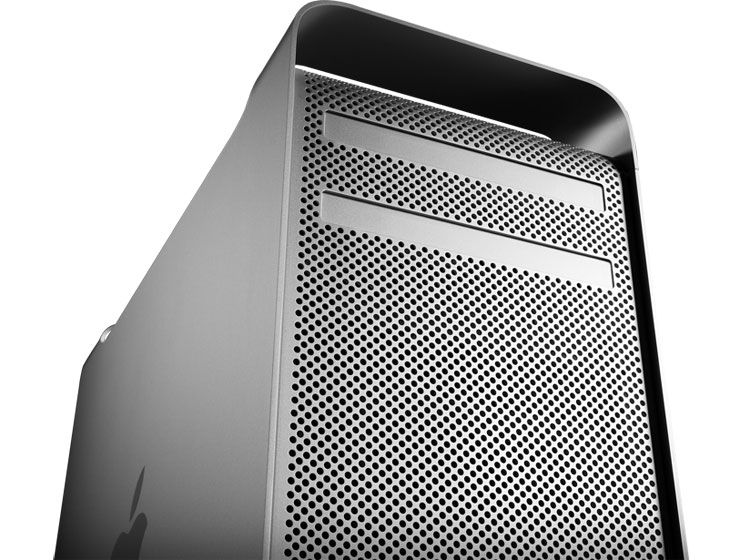 If you prefer a unit that requires a minimal space, you can choose between the
Mac mini
and the
iMac
. The former has a small form factor with the simplicity of the Zen-like design. It weighs a mere 3.0 pounds, making it light enough to transport anywhere in your home. Meanwhile, the
iMac
saves your space with its svelte all–in–one construction that combines the display screen and CPU into a single unit, liberating your desk from clutter and the ghastly tangle of wires.
The
Mac Pro
, on the other hand, is anything but small. With a height of 20.1 inches and a weight of over 40 pounds, the unit looks magnificent from the outside with its sleek, aluminum, industrial frame. But its interior is even more interesting due to its intelligent structure that makes DIY hardware upgrades quick and hassle–free.
Which Mac Desktop Suits Your Budget?
The cost always depends on your needs and demands. The most affordable way to get into the Mac experience is the
Mac mini
with a starting price of $599. Its minute dimensions and built-in wireless connectivity allow you to move the unit conveniently to any corner of your living space. With the
Mac mini
, you can always bring the Mac experience wherever you go.
The price of
iMac
, on the other hand, starts at $1199. Its unique all–in–one design and solid overall performance make it an incredibly attractive package for mainstream PC users who wants to switch to a Mac desktop.
The
Mac Pro
, which is purposely created to be a high performance machine, has the starting price of $2499 – a friendly rate for the many possibilities you can expect with this one ultimate desktop.
Now that you are well–equipped with the necessary information about Mac desktops, it will be easier for you to choose which Mac is best for you.

1940 E. Mariposa Ave, El Segundo, CA 90245 - 800.MACMALL
© 2011 MacMall - All rights reserved.